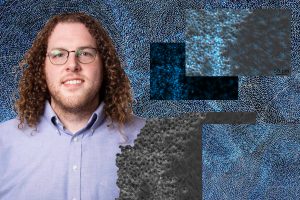 July 29, 2020
New Harvest Grants First Dissertation Award
At the start of the pandemic, New Harvest granted Mike McLellan our very first dissertation award to support a novel workaround for animal serum in the production of cultured meat. 
Unlike other serum-free media projects, Mike isn't trying to develop a replacement "substance" to Fetal Bovine Serum (FBS). Instead, Mike is developing a muscle culture "trophic support cell" (TSC) that will provide the same growth factors typically provided by animal serum. This TSC could be co-cultured with muscle cells to precipitate their differentiation into muscle tissue. Theoretically, this will function as a proof of concept for serum-free tissue culture. 
I called Mike to learn about his research, but the conversation snowballed into an interrogation of Winston Churchill's fame within cellular agriculture and discussion about how COVID-19 radicalized Mike's vision for cultured meat's role in food security.