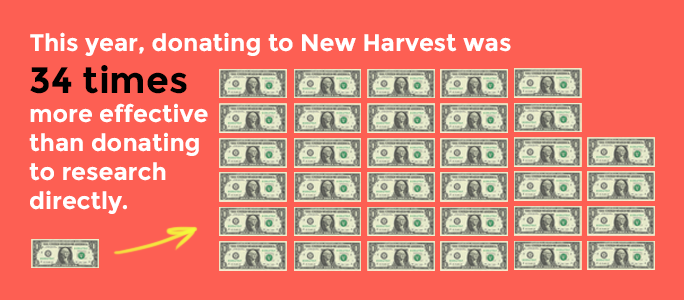 Besides giving online, New Harvest is accepting stocks!
You will receive a charitable deduction for the full market value with no capital gains tax.  If you donate before December 31, your donations will be matched, moving even more towards projects for cultured meat and milk.
The process is simple: for electronic delivery through Depository Trust Company, provide your financial adviser with the following information:
DTC # 0385 E*TRADE Clearing LLC.
Account Name: New Harvest Inc.
Account Number: 35575906
We all want to make the most of our donated dollars.  This year, New Harvest made the most of yours.