Our Raise for Research fundraising campaign saw 159 donors give $84,472 and pledge $90,000 in the month of December. The Jeremy Coller Foundation provided us with their full $100,000 gift match.
Thank you, donors, for your generous support!
Here are a some stats on our fundraising successes this year:
We raised a total of $891,565.03 in 2016*, up 63% from last year. We surpassed our goal of raising $750,000. Fundraising has steadily been increasing year after year, with the characteristic spike in Q3 typical of philanthropically-funded organizations.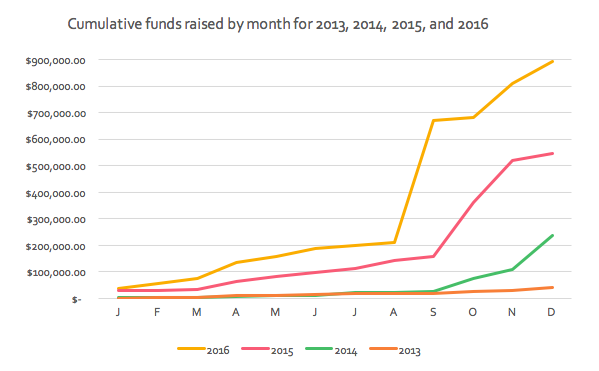 In 2016, 272 donors gave to New Harvest, and 62.5% of them were first-time donors.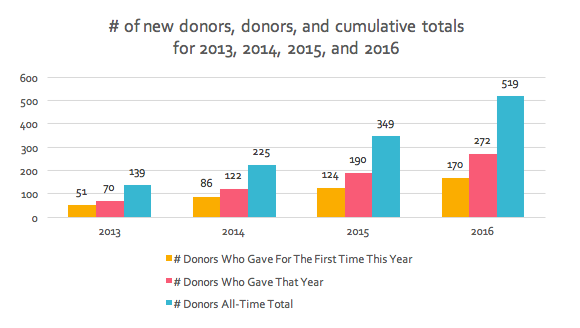 We have 49 active recurring donors, who in total contribute $12,011.37 per month to New Harvest. Recurring donors are incredibly crucial for New Harvest to maintain a healthy cash flow throughout the year.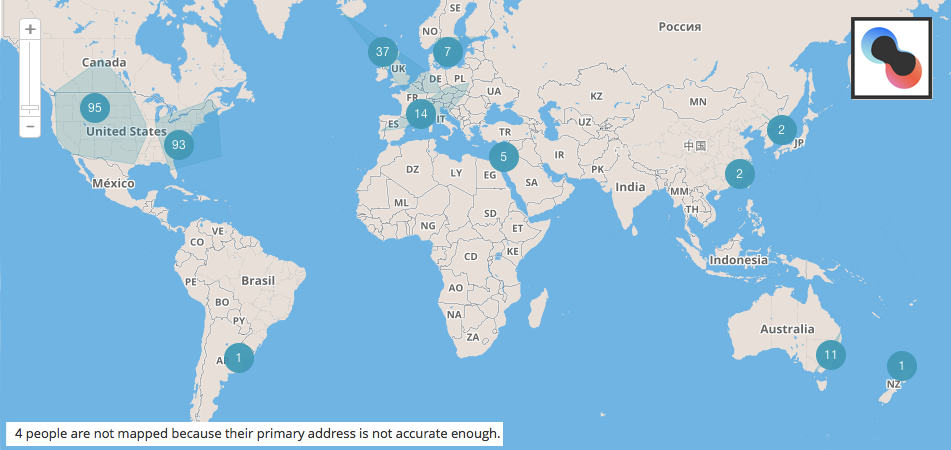 The majority of donors who gave in 2016 are in the U.S., with a large number in Canada, the U.K., and Western Europe, and an increasing number of donors coming from Israel and Australia. We also received donations from Bermuda, Argentina, Iceland, China, Japan, and New Zealand!
Our North American donors come from all across Canada and the U.S., from both coasts, the midwest, and a mix of both urban and rural areas, including agricultural states.
Our fundraising goals for 2017 are 1) to raise $1,000,000 and 2) to double our recurring donor base to 100 monthly commitments.