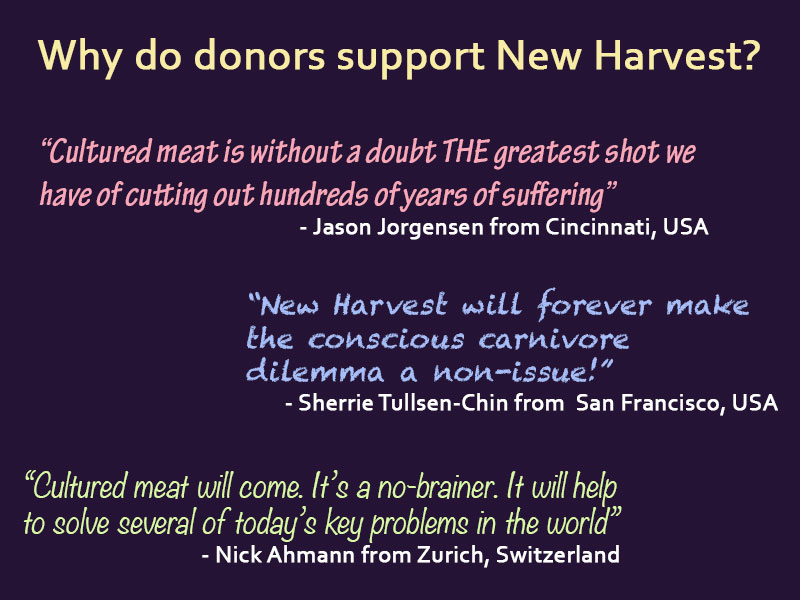 Hi Friends of New Harvest!
There is still time (last day!) to help New Harvest achieve its mission to advance alternatives to conventionally produced meat.Be among donors who see meat alternatives as the solution to suffering, environmental, and public health issues. Any American donations received by Dec 31 are tax-deductible, as New Harvest is a registered 501(c)3 charitable organization.
Remember, giving what you can means keeping an organization that is changing the world alive and running. It's a great way to start the new year.
Take care,
Isha Datar, Director of New Harvest
isha@new-harvest.org
P.S. There are only a few days left to give in 2013 – donate now to create a better future!