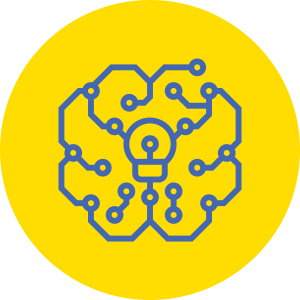 We all know that scale is a major blocker to cultured meat's success. But scale is not a singular thing. It is a complex, multifactor technical and economic question.
Artificial intelligence (AI) and machine learning (ML) techniques could address several of these technical and economic questions, creating the opportunity to radically advance our collective mission to make cultured meat a reality.
AI & ML are underutilized tools in cell ag. There is very little public literature on the various applications of AI/ML in cellular agriculture. Some companies claim to be using AI & ML techniques, but there is not much transparency in their processes, especially in those which could elevate the field at large.
Given the potential exponential impact of AI/ML, it becomes clear that the cell ag community should be doing more to advance open research in this space.
Here's where we step in.

The Alberta Machine Intelligence Institute (Amii) and New Harvest are thrilled to announce that we are launching a one-year research project focused on applications of ML in cellular agriculture. The project is supported by Schmidt Futures, a philanthropic initiative founded by Eric and Wendy Schmidt.
The first goal will be a publication surveying opportunities in the field, continuing upon the initial work of New Harvest Research Fellow (and first publicly-funded AI in cell ag researcher!) Zachary Cosenza and Dr. Michael Todhunter. You can check out the beginnings of their work here. 
The second goal will be a dedicated Research Fellow, cross-appointed to New Harvest and Amii, who will be tackling one of the most pressing of the surveyed problems.
The close collaboration between the experimental community at New Harvest and the computational community at Amii will be necessary to take advantage of the role that AI & ML can play in accelerating cellular agriculture.
A special thank you to Evan Rapoport for his facilitative leadership on this project.