Watch the full video here!
Here are the five big takeaways:
1. We look at the big picture
The fact is, one year is an arbitrary period of time to look at progress in cellular agriculture. This time around, we looked back at the past ten years of progress to identify what the field needs going forward.
2. New Harvest is a field-building organization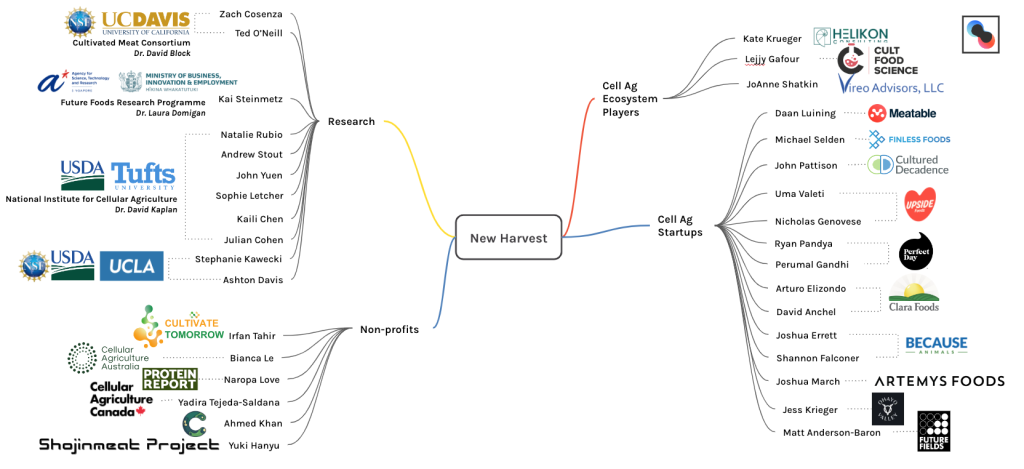 New Harvest has taken on many identities: co-founder matchmaker, research funder, field convener, conference host – but those aren't pivots as much as adaptations of New Harvest's work to the fields' needs. New Harvest has been a catalyst of incredible field growth across the public and private sectors.

3. We must collectively keep cell ag on mission
From Strategic Plan, 2020-2025
"Our new mission is about building the field while also ensuring that cellular agriculture delivers on its promises to end our dependence on animal agriculture, reduce the impact of protein production on our environment and public health, and improve our global food system. We must acknowledge that positive impacts are not innately built into the advancement of technology."
Our collective goal – that cellular agriculture creates a better world for people, the planet, and animals – is not inherent to the technology. As the field attracts ever more funding we must do what we can to ensure this new industry stays true to our values, and does not slip into behaviors that threaten the creation of a more secure, sustainable and just food system.
4. It's time to go big or go home
From our Strategic Plan 2020-2025:
"If cellular agriculture is a new city, New Harvest's initiatives are
the critical infrastructure projects
– the pipelines for talent development, the bridges between stakeholders, and the roads to new discoveries."
What's next for New Harvest in *this* economy? Our priorities are the same as they always were: to focus on doing what the field needs most. To us, that means leveraging our ten-year track record to pursue major opportunities to build the infrastructure of the field (think shared scale-up facilities, training programs, institutes), while also pursuing smaller projects that help build momentum.
5. Donors are our lifeblood
As we pursue these big, big wins for the field, we're still just a small, agile team of six people (!!) with a unique set of skills. Donors like you will help us get to the next big phase of cellular agriculture's growth. Every dollar goes incredibly far to make our work… work!
Which leads me to my next point:
We have a cellular agriculture pioneer doubling all donations up to $150,000 this giving season. If you've ever considered supporting New Harvest's work, now is the time! Not only is your donation doubled, that donation goes so much further in this challenging market environment.