#Realtalk, a few months ago, we had our moments of wondering whether we could even fill 200 seats. But soon enough, we had to increase our ticket sales to make room for 250, and then again to an "absolute maximum" (ha!) of 280. In the end, 309 lucky people attended the world's first conference on cellular agriculture.
The conference took 6 months of planning – which I actually thought was "normal" until speaking with people who expressed their disbelief and awe that we pulled it off in so little time. Apparently planning for 1-2 years is more the norm?! Our New York team flew out together to San Francisco a week in advance. Plenty of time, we thought, for set up, maybe even a few meetings while we were on the west coast, the conference itself, of course, and lots of socializing.
Turns out that landing a week in advance was a little on the ambitious side, but we pulled it off. That week consisted of way too much pasta at the place next to the house we rented (the first couple of plates were great, but even the word "pasta" became nauseating after a few days of the same pesto), very little sleep – due to factors including our running around San Francisco grabbing random items like wood for the exhibition room displays from Home Depot; some very, very late nights printing at the 24-hour Kinko's; and the fact that our house was located right next to a busy club that would blast Mambo no. 5 and Bieber til 3am – and lots of blood, sweat, and tears putting the conference stage backdrop together.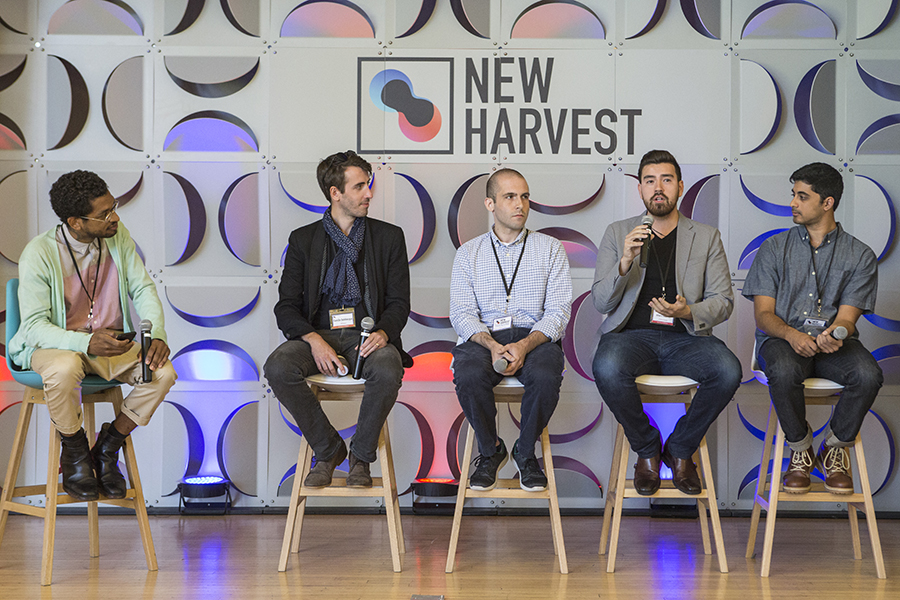 On the day of, everything came together. Considering it was our first conference planned and executed all by ourselves, I was glad enough that we didn't burn anything down. But let's face it: it was awesome. It felt so good to have our vision of the conference play out in reality. Standing on the stage and looking out at that sea of faces was pretty damn amazing. Because the cellular agriculture community is spread out all over the world, having opportunities to connect in "real life" are invaluable.
I've always loved how diverse our community is: students and scientists of so many different backgrounds (biologists, food scientists, engineers, doctors, veterinarians, to name just a few), academics from the social sciences, environmentalists, journalists, filmmakers, entrepreneurs, chefs, and people who are just excited about the possibilities that cellular agriculture has to offer. And knowing that people travelled from all across Canada and the U.S., and from as far away as Cambodia, Denmark, Israel, Ireland, Japan, and the U.K. was pretty incredible to say the least.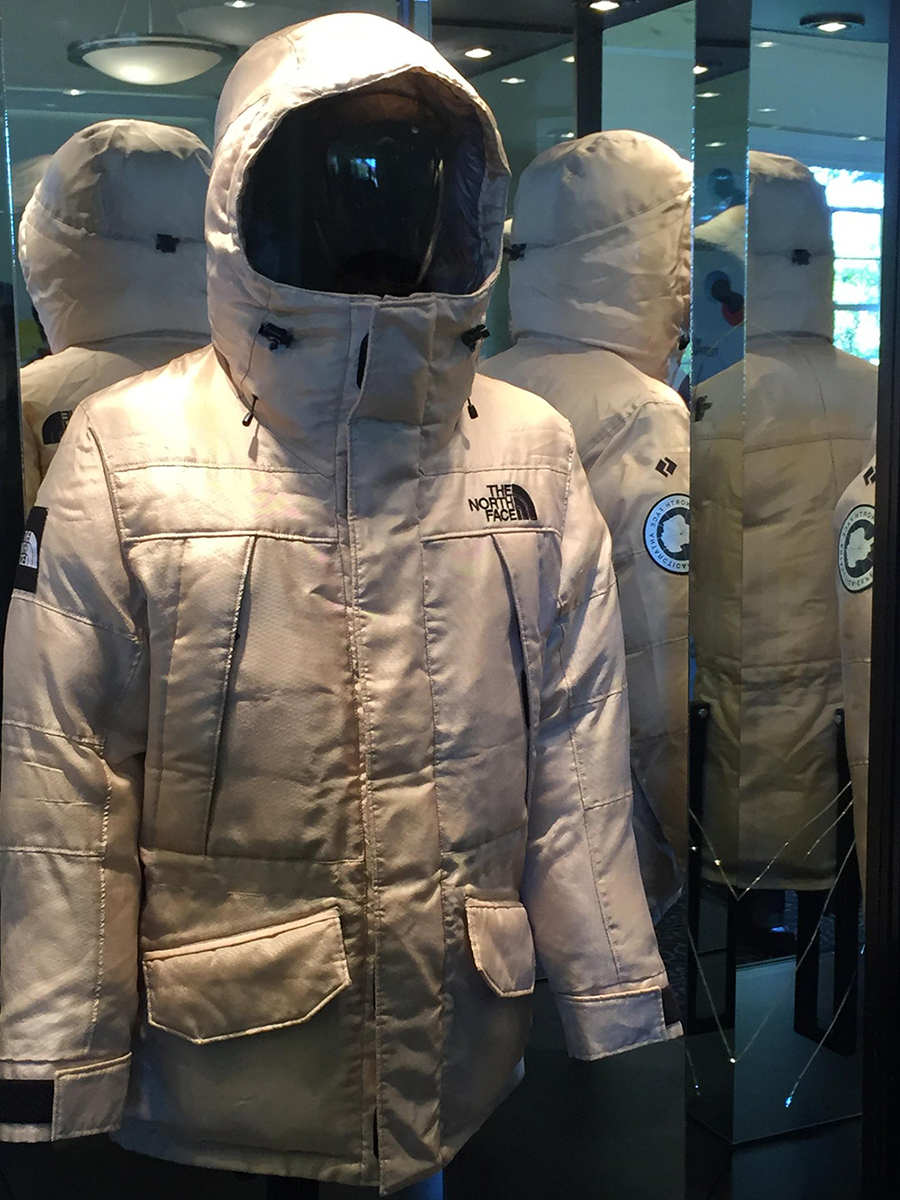 It's very difficult to pick out a highlight from New Harvest 2016. Seeing the Spiber Moon Parka was surreal. Not only did it look cool, it represented that cellular agriculture can lead to tangible, sustainable, functional, and beautiful products that people get truly excited and inspired by. Seriously, a parka made out of synthetic spider silk is kind of a big deal!
Having Soylent sponsor and provide samples for us was such an honor. A half-bottle of Soylent sustained me up until lunchtime (and deliciously, I might add. As Meera pointed out to me while we were frantically gulping it down backstage, the new iteration tastes kind of like Biscoff cookies), and upon my return home to New York I needed another hit. I immediately ordered a case.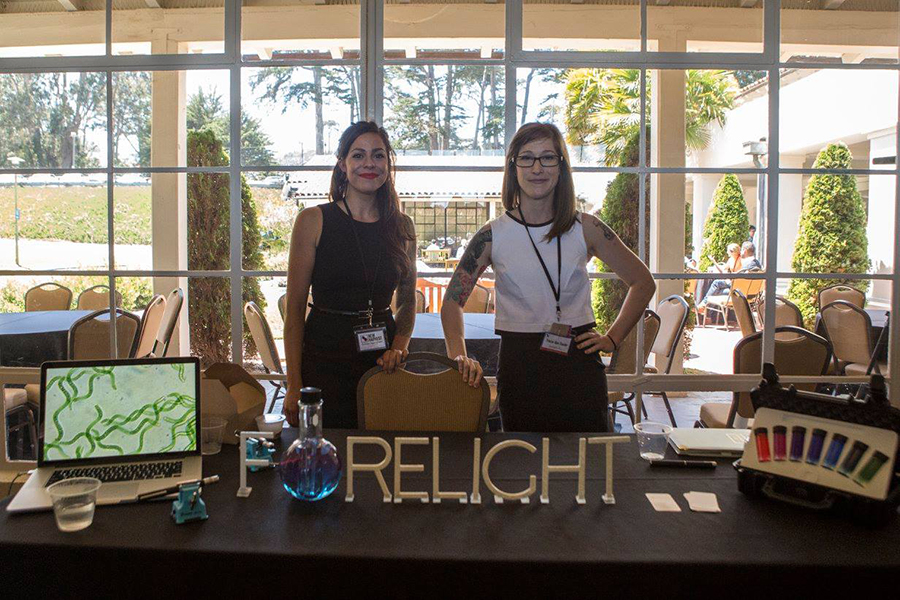 Since joining New Harvest full time in May I've been lucky enough to spend some time with the amazing team at Forelight, who also exhibited at NH16. Why is everyone at Forelight so cool? They're making sustainable dyes for the food & beverage, cosmetic, health, and animal feed industries out of algae and are legit some of the smartest and kindest people I've gotten to know through cellular agriculture. When you get to see that people this brilliant are working in the same industry as you, you know you're doing something right.
The community that is building around cellular agriculture is really quite amazing. We may be spread out across the world, but faces are becoming familiar and the connections that are being made are very real. One of my only regrets about our week in San Francisco is that we were only there for a week! It flew by, and wasn't nearly enough for all the social time that we'd hoped for. It HURT to have to decline on things due to a lack of time. We'd hoped for a big post-conference afterparty of some kind (we even booked our place on Union Street in part because it was advertised as a "great space for parties") but that turned out just to be a nice idea. By the evening of the 13th we were absolutely wiped.
That night we literally laid on the floor and just marinated in the post-conference glow together while David Zilber (sous chef at noma, who moderated a panel at NH16 and who we are blessed enough to call a friend) cooked us one of the most unbelievable meals of our lives. That guy turned a head of cabbage (among other ingredients) into a life changing experience for us. Thank you David, I still can't believe it was even real.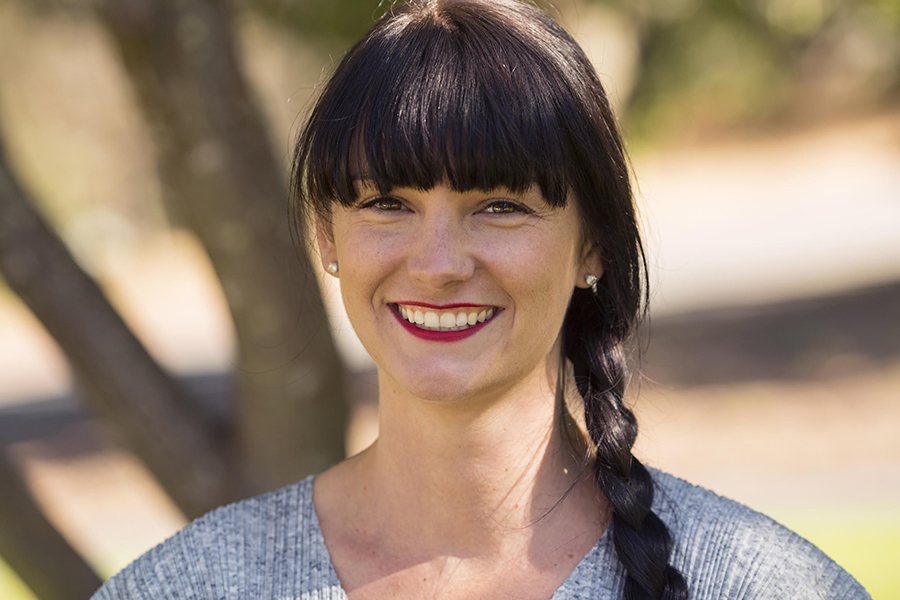 Another regret of mine is that in our rush to take our big group photo, we weren't able to adequately thank Morgan Catalina, without whom the conference would NOT have been possible. Morgan was 100% the unsung hero of New Harvest 2016. She was with us from the inception of the very idea of holding the conference, through every single minute detail during the planning process, the crazy awesomeness of the day of, and the wrap-up – all while working full time at SXSW. Not only is she the reason why everything went as great as it did, she was an absolute blast to work with. THANK YOU MORGAN!!!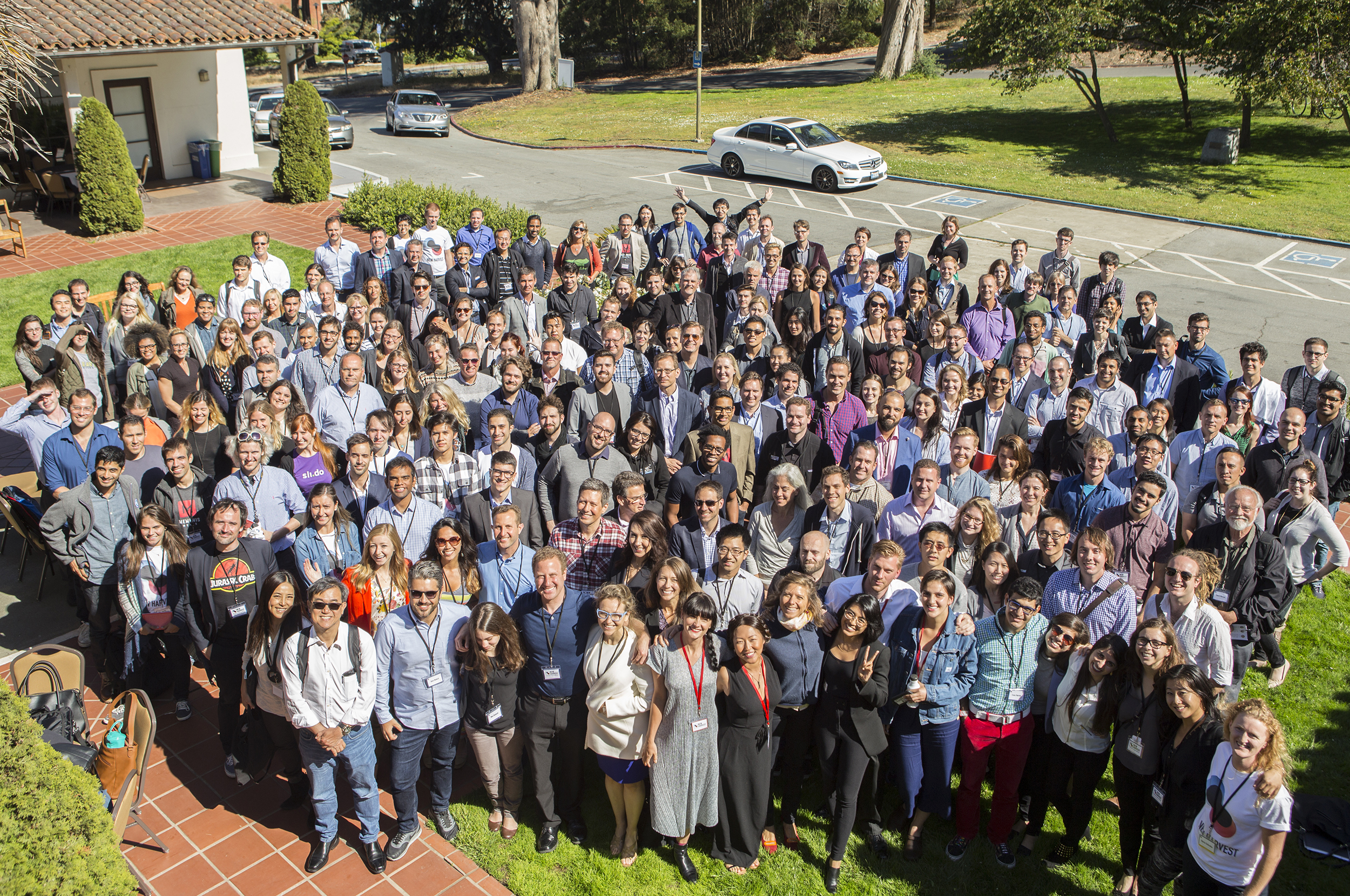 Video of the conference will be released soon, so stay tuned on our newsletter! A link to our official conference photo album is here. If you have any photos or a blog post you'd like to share about the conference, get in touch!