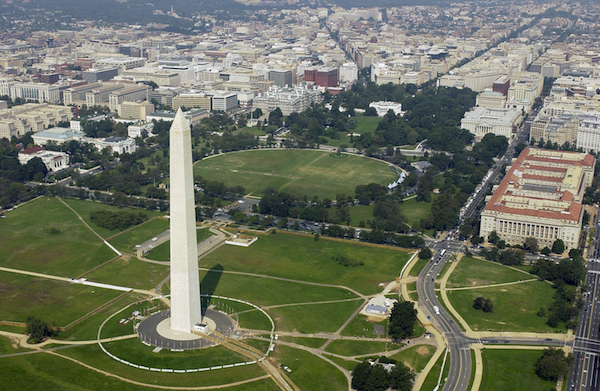 The milestone event followed months of activity and speculation surrounding the future regulation of cellular agriculture food products, including a petition to the USDA by the U.S. Cattlemen's Association to exclude cultured meat from being labelled as "meat" or "beef"; while a handful of cellular agriculture startups and advocates have called for regulation to fall under the FDA's jurisdiction.
The meeting sought input, data, and information on the following questions:
What considerations specific to animal cell culture technology would be appropriate to include in evaluation of food produced by this method of manufacture?
What kinds of variations in manufacturing methods would be relevant to safety for foods produced by animal cell culture technology?
What kinds of substances would be used in the manufacture of foods produced using animal cell culture technology and what considerations would be appropriate in evaluating the safety of these uses? Are the potential hazards associated with production of foods using animal cell culture technology different from those associated with traditional food production/processing? Is there a need for unique control measures to address potential hazards associated with production of foods using animal cell culture technology?
The FDA meeting came on the heels of the first congressional briefing on cellular agriculture in D.C. (at which Isha and New Harvest Fellow Andrew Stout also provided remarks), hosted by R&D Caucus co-chairs, Representative Bill Foster and Representative Barbara Comstock on June 27th.
Although it is not yet clear at this point how, and by which agency, cultured meat and other foods produced via cellular agriculture will be regulated, this meeting was a significant development for the field and industry, and an important first step that will help to inform how foods produced via cellular agriculture may be regulated once they reach the market.
FDA Commissioner Scott Gottlieb opened the day's proceedings by reiterating the promotion of innovation and protecting consumers as the purpose of the meeting. Gottlieb cited the FDA's past experience with novel technologies, and extensive knowledge of cell culture technology in the medical space as assets that would help inform an approach to evaluate the safety of cell-based food products.
Introductory sessions laying out the existing regulatory framework for food safety were followed by an overview of animal-derived cell culture technology, given by Dr. Paul Mozdziak of North Carolina State University.
The "meat" of the day took place during the Stakeholders Panel, which included presentations from Isha Datar; Eric Schulze of Memphis Meats, Mike Selden of Finless Foods, Peter Licari of Just, Rhonda Miller of the American Meat Science Association and Texas A&M University, and Gregory Jaffe of the Center for Science in the Public Interest.
Isha's presentation to the FDA highlighted the urgency of continued cellular agriculture research in the interests of food security and sustainability. Her address described New Harvest's central role within the industry, with its focus on advancing public research, made accessible to stakeholders as the technology moves from concept to commercialization. As Isha stated, by developing the foundational research that asks and answers fundamental questions related to this technology and its applications (including safety and sustainability), New Harvest is uniquely positioned to inform and engage policymakers and the public about the opportunities and challenges surrounding it.
Delving deeper into some of the technical considerations in assessing foods produced via animal cell culture, Isha then discussed the roots of cellular agriculture in medical research, being careful to point out differences in costs and scales of production.
Referencing the 4 main elements of cultured meat production in particular: cells, scaffolds, culture media, and bioreactor machinery; Isha put forth that evaluation of food safety should be considered with respect to each of the 4 elements. For example, in the assessment of culture media: what are the components of the growth media? What is the sterility, and variability between batches? What are the active ingredients? Does the media contain any toxins, or antibiotics? How is it manufactured? How is it stored? What is its shelf life? Does any of the medium remain in the end food product?
One key point of Isha's presentation was that cellular agriculture technology offers an entire toolbox for the future of food, rather than a singular outcome. And in creating a new toolbox, we can create a whole suite of products that we can't fathom today, as seen with the introduction of fermentation to food and the hundreds of varieties of cheeses and yogurts that were created from the addition of live cultures to milk. The first few products made via animal cell culture technology may look relatively familiar to us, but there is vast innovative potential beyond those as well. And in setting the pathway forward, Isha suggested that regulators consider the capacity for further iterations down the road.
In her public comment, New Harvest Research Director Kate Krueger drew on her experience in academia and industry, offering her thoughts on potential product characteristics and pathways:
"It is likely that this technology won't lead to one product so much as an entire product category… There may be added considerations for a full range of products that have characteristics not yet available to the meat sector. These products could include nutraceuticals — meat products with additional bioavailable micronutrients. They could involve variation between products, so additional assessment of nutritional composition may be required. This technology may involve hybrid foods, such as muscle cells grown on top of plant tissue."
Kate additionally pointed out that, "Some of the substances used in the manufacture of foods produced using this technology are closer to those used in modern biotech than in the traditional meat industry. Substances such as amino acids are familiar to the body-building community and have been incorporated into food products for years. Other substances may be more novel. Thus, the considerations in place for fields such as biotech and supplement production may be more appropriate in evaluating the safety of the manufacture."
We were very pleased to see a wide variety of representatives and viewpoints from groups like Consumers Union, the U.S. Cattlemen's Association, the North American Meat Institute, the American Meat Science Association, and the National Milk Producers Federation in the open comment period as well.
The meeting concluded with a panel of FDA representatives urging attendees and any interested members of the public to continue to submit comments and information, up to the deadline of September 25, 2018. Instructions for submitting comments to the docket may be found here.
Over 400 individuals signed up to participate in the meeting (including those who watched the proceedings via live webcast).
For many of those who have been working in the field for a number of years, the express interest from regulatory authorities in cellular agriculture comes as a very welcome surprise. It is a hopeful, exciting development which we expect will lead to further engagement, collaboration, and opportunities between government and stakeholders in cellular agriculture. July 12th certainly marked a very special moment for New Harvest, and for the field — a culmination of many years of hard work — and we look forward to more of these conversations as this work continues.